Bank transfer: How can I withdraw my ProZ*Pay balance to a bank account in American dollars?
Depending on your location, ProZ.com may be able to send your payout to your USD account by using Wise (formerly Transferwise).
If you have a Wise account:
Please select Bank transfer as your payout withdrawal method and add your Wise email address to the "Secure notes to ProZ*Pay staff" section of your ProZ*Pay account.
If you do not have a Wise account:
You can add the information indicated to your ProZ*Pay settings into the "Secure notes" section by selecting your payout method as Bank transfer. ProZ.com will need the following information:
Currency type (USD, UAH, etc.)
Bank type (Checking, savings)
Bank name
IBAN number, if you have one
Swift or Sort Code
Bank account holder name
Your date of birth
Current address
You will see a warning asking you to add PaymentRails information. Please disregard this —ProZ.com staff will manually finish your setup once you have added the necessary information to the secure notes.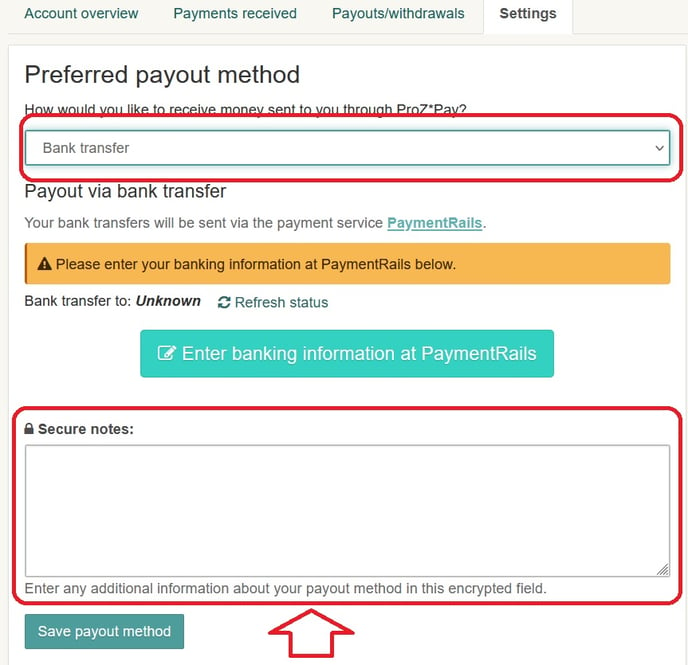 Please contact the ProZ*Pay team by submitting a support request if you have doubts or need more information.