What withdrawal methods can be used?
Different payout methods supported with ProZ*Pay
ProZ*Pay supports the following payout or withdrawal methods:
* Bank transfer
* Wise (formerly TransferWise)
* Payoneer
* PayPal
* Skrill
* WorldRemit (please check with ProZ*Pay as this may not be available)
* Check (only for payees in the US)
You can set your withdrawal method from your ProZ*Pay account > "Settings tab" > ProZ*Pay preferred payout method.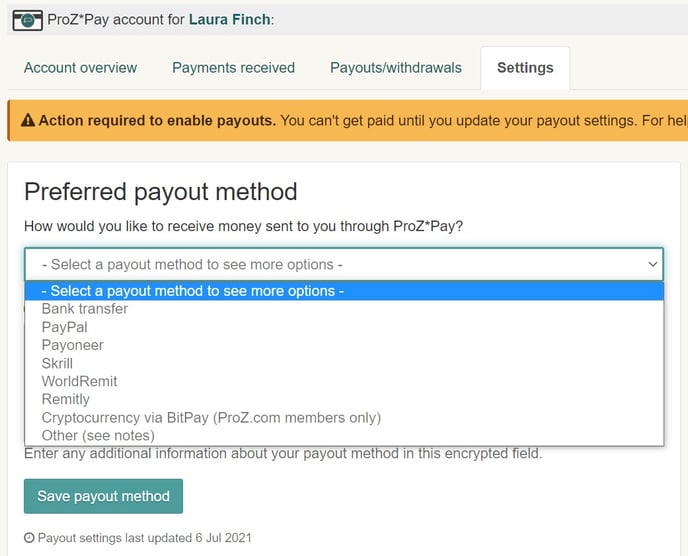 Contact ProZ*Pay Team at payments@proz.com if you would like to use Ria, Western Union or any other payment method not listed. Your request will be checked to establish a new withdrawal method even for a single payment!
Please check also the following FAQs:
* How can I add my withdrawal preferences?
* I do not have a ProZ*Pay account. How do I add my payment (payout) preferences?