There is no payment method I would like to use to fund the payment.
ProZ*Pay works with many different options to make funding more convenient, such as Payoneer, Skrill, Transferwise, and more may be available.
If you would like to fund the payment in a different way, please follow this link https://www.proz.com/pay > choose "bank transfer" as the payment method > follow the steps to create the payment. Once the payment is scheduled, the ProZ*Pay Staff will review it and send you an invoice with more payment options available to fund your payment.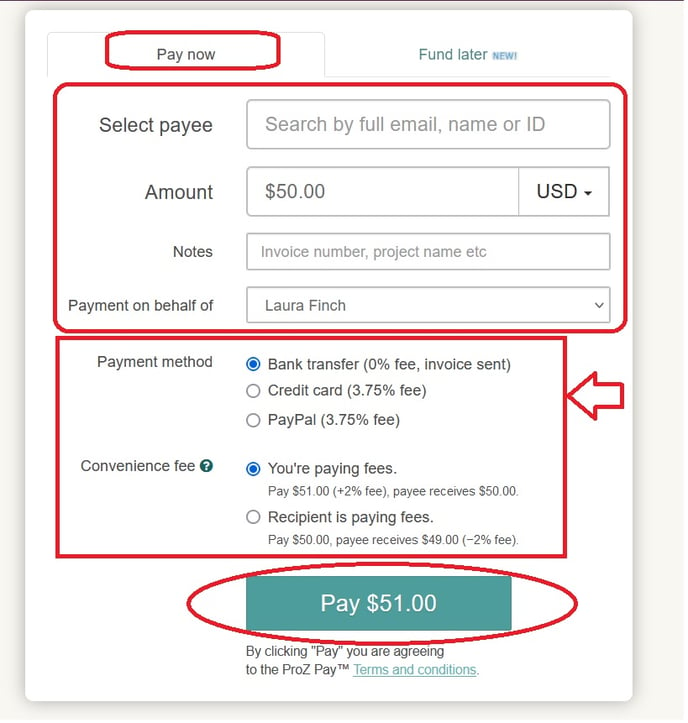 You can see all methods of payments already available to fund (send) a payment here.
You may also contact ProZ*Pay Team directly via a support request and provide the information about the payment method you would like to use.
Please check also:
* What payment funding methods are accepted for ProZ*Pay?
* What methods of payment are available to fund (send) a payment?