How do I register to attend a ProZ.com powwow?
On the page of the powwow you would like to attend, click on "Signup to this powwow":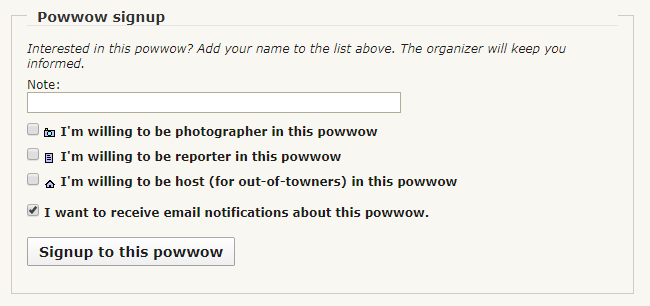 You may add a note together with your signup, and also let others know whether you would like to take photos, report on the powwow or even be a co-host. You may remove your name at any time, with no obligation, or un-track the powwow to stop receiving updates.

Once you register, you will start receiving updates in connection with the powwow. However, it is also recommended that you check the powwow page from time to time to contribute to the planning or stay up to date.