How can I get notifications when a certain person asks a KudoZ question?
In order to get a notification every time a certain registered user asks a KudoZ question you have to "flag" this asker as follows:
Hover over your username, on the top right corner of ProZ.com's site header until you see a drop-down menu. Under the section My communication settings, select KudoZ email settings to go to your KudoZ dashboard :

On your KudoZ dashboard, click on the "Asker flags & filters" tab.
This is the box used for flagging askers. In this case no asker has been flagged yet: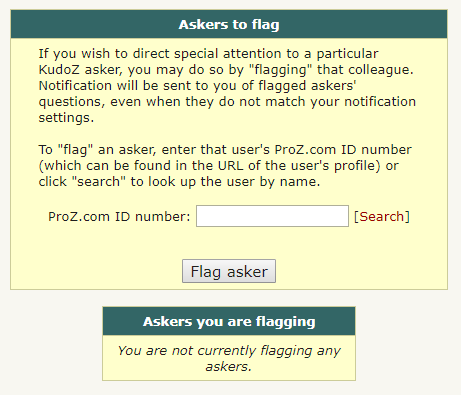 To flag an asker you should enter the user's ID in the corresponding box and press "Flag asker". If you don't know this number you should click on the "Search" link to open a search tool:
In this case a search by name brings the user's ID and username: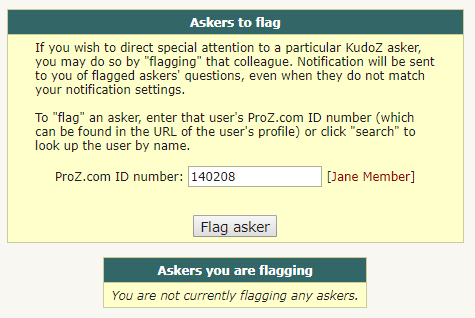 Once the asker was flagged, it will look like this in your dashboard page:

Notifications will be sent to you of flagged askers' questions, even when they do not match your notification settings.