Why was the fee charged for my payout/payment received?
You may have been charged a fee if:
- the payer chose to pass the fee on to you
- you may have been charged a fee from the payout method you chose
To check fees associated with payouts received by you, please go to your ProZ*Pay account > Payments received section https://www.proz.com/pay/account/payments-received.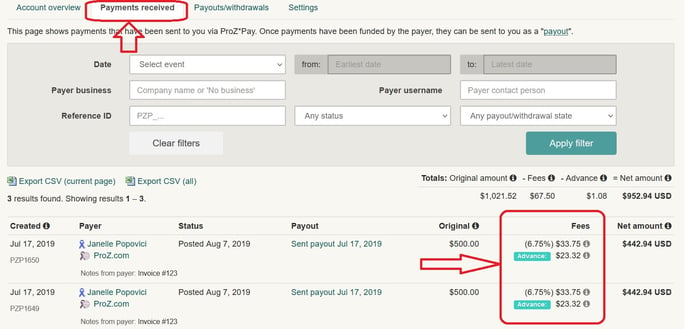 In order to check the fees associated with the payout method, you selected, please contact the payment processor's support team directly.
If you have any doubts feel free to contact ProZ.com Staff by submitting a support request.
You can find more information about fees also here: