How do I fund payment via a bank transfer?
* Press on https://www.proz.com/pay
* choose your language professional (payee)
* add the amount to be paid and currency
* add additional information for payment (invoice number or any further additional information necessary for payment)
* select Bank transfer as your payment method
* select and check convenience fee
* press "Pay" button
You will be redirected to the next page with bank information to send your payment to ProZ*Pay.
An email confirmation will be sent to you and to the recipient for your reference.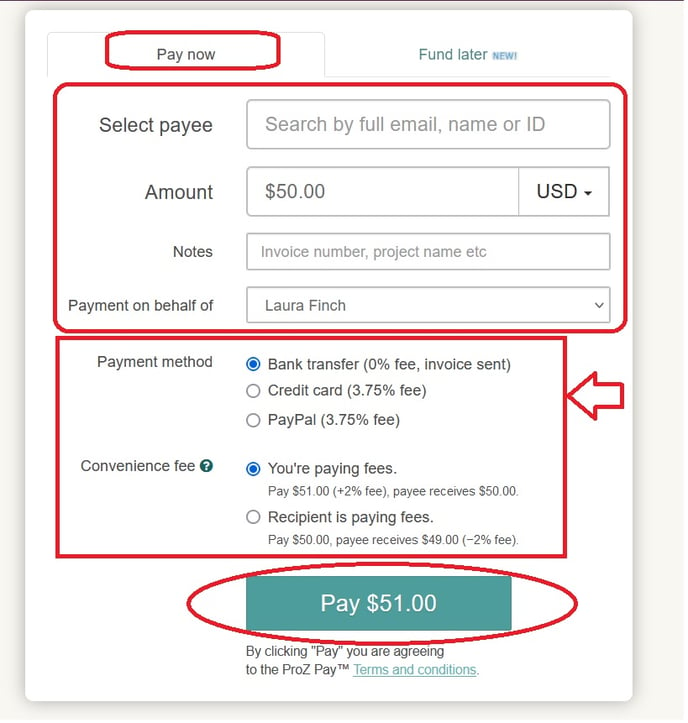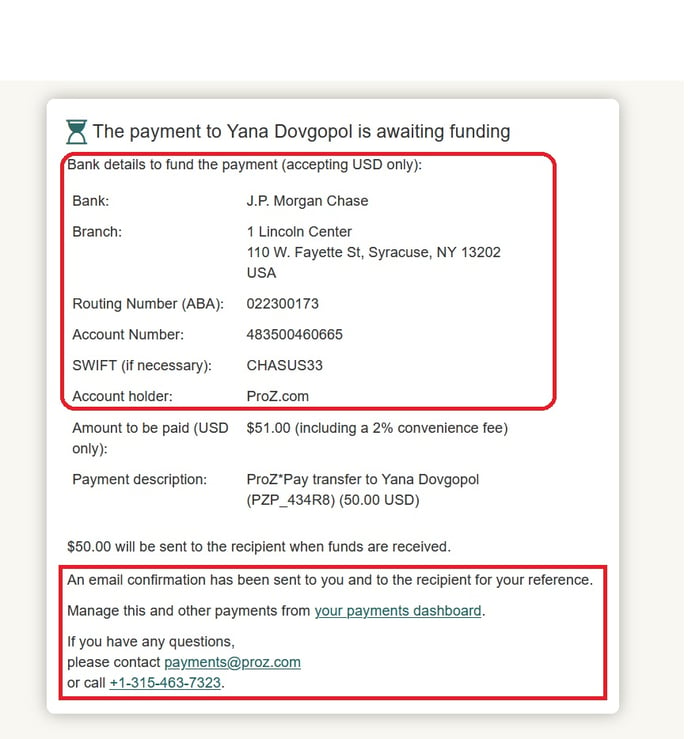 More information about the bank transfer option can be found also via:
* Where do I find banking details for sending money to ProZ*Pay?