Can I fund the payment later?
Yes, the option to fund the payment later is provided under certain conditions. ProZ*Pay works to help freelancers get paid faster.
Please follow this link https://www.proz.com/pay > choose "Fund later" tab at the top of the interface > select your payee and add further information about the payment.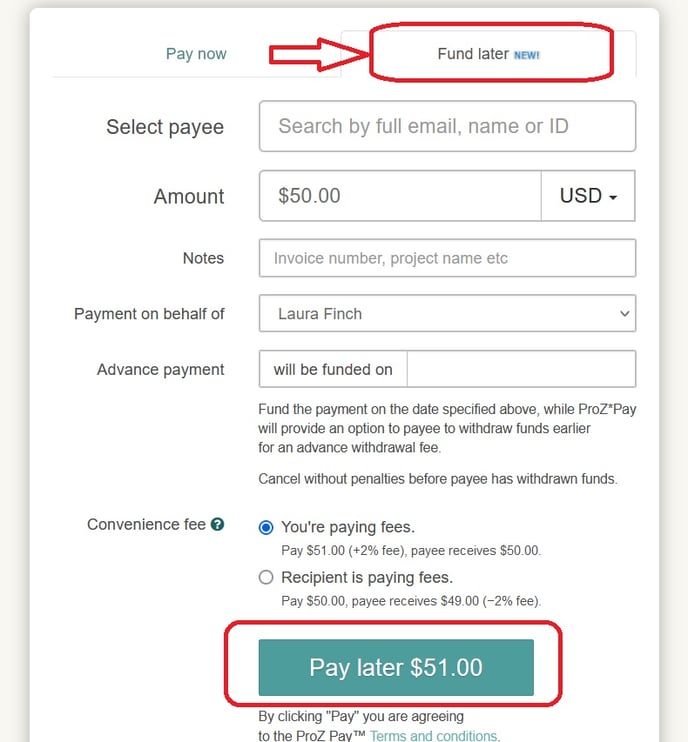 Your payment intentions will be shared with the payee. Your payee can choose to get the money sooner - before you have agreed to pay them. ProZ*Pay will fund this payment ahead of time.
Please contact ProZ*Pay Team via a support request with any additional questions.
Please check also:
* What is the fastest way to start with ProZ*Pay?