How can I block a particular site user from sending me messages through my profile?
You can access your block list in the top drop-down menu select "My ProZ.com" and then "My settings", or directly the "Settings" tab in the profile, and then by selecting the "Email preferences" option.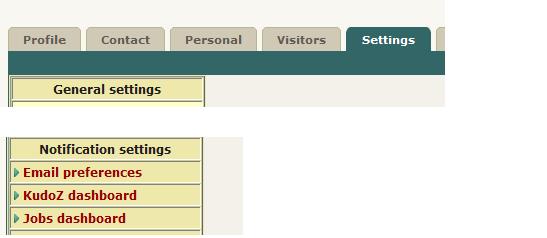 You can block users in different ways: (1) username or user ID, (2) IP address, (3) Blue Boards, and (4) email domains. After entering the information, press "Update".

To block a specific site user, you should enter the username or user ID of the user you want to block.
ProZ.com users or IP addresses specified in your block lists will not be allowed to send messages to you through your profile page. Your block lists override the general profile message preferences above. Note that because a great many Internet users have dynamic IP addresses, IP addresses will expire from your block list after a few days. You can achieve the same results by clicking on the link after the line "Block profile messages from this sender: " in any profile message received from that user.
If you add a Blue Board record ID to your block list, all profiles associated to that Blue Board record will not be able to send your profile messages. If you add an email domain to your block list, any person using a specific email domain (for example someone@spammer) will be unable to send you a profile message.
Any user in your block list who tries to send you a profile message will get the following error notification: